Celebrating 5th Anniversary with us!

We are happy to announce that Just Smiles turns 5 years old! We have enjoyed serving our patients and are so appreciative of all the wonderful relationships we have established. We thank all of you for the support and trust, as we continue to grow and serve this community.
Over the same past 5 years, there have been many changes and advancements in dentistry. At Just Smiles, we thrive to utilize the latest technologies to make dentistry more comfortable, durable, efficient and natural-looking for our patients. And our efforts are recognized and awarded by OpenCare, who recently selects Just Smiles as 2015 Top 10 Dental Clinic in Surrey, based on metrics such as patient care, comfort and satisfaction.
In this newsletter, we will celebrate our 5 year milestone by a series of events. First of all, we would like to welcome Dr. Joyce Chan and registered dental hygienist Nav to our dental team. In addition, we have given our website a new look! (www.justsmiles.ca). Check it out for our extended hours, services provided, gallery and patient testimonials. Last but not least, Like our Facebook Fan Page for a chance to win either a Philips Sonicare Diamond Clean Electric Toothbrush (Retail $299.99) or an Oral-B Professional 5000 Series Electronic Toothbrushes (Retail $189.99). Prizes are exclusively to our patients. Read on to learn more 🙂
Sincerely,
Just Smiles Dental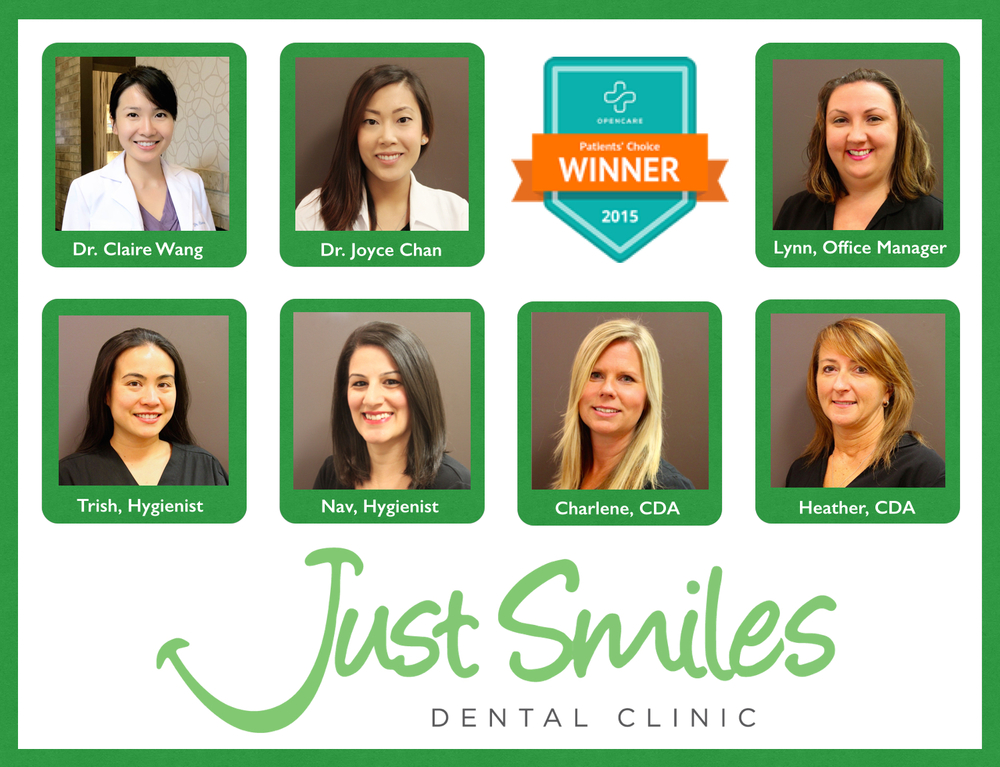 We are excited to have Dr. Joyce Chan and Nav joining Just Smiles!
Dr. Joyce Chan was born in Hong Kong and immigrated to Canada with her family in 1991. After graduation from UBC with Dean's Honour List in her Bachelor's degree in Microbiology and Immunology, Dr. Chan decided to continue her education at UBC by pursuing a degree in the Doctor of Dental Medicine. A firm believer in giving back, Dr. Chan has a long history of volunteer work with the senior community. Her fun sense of humour yet gentle personality put patients of all ages at ease. In her free time, Dr. Chan enjoys spending quality time with friends and family. An avid reader, her two favourite genres are historical fiction and medical non-fiction. Her playful pug, Sophie, keeps her entertained for hours at a time.
Nav is a registered dental hygienist, and she has been in the field of dentistry for over 15 years. She graduated with a diploma from the Dental Hygiene Program in 2005. Prior to becoming a hygienist, she practiced as a Certified Dental Assistant. Nav enjoys working with the team at Just Smiles Dental and works hard to provide the best oral hygiene care to her patients. She loves interacting and building a rapport with her patients and takes pride in making their experience at the dental office a good one. Outside of dentistry, Nav is a proud mother to 2 beautiful children, Summer & Cyrus. She and her husband enjoy travelling and cheering on the Edmonton Oilers as a family.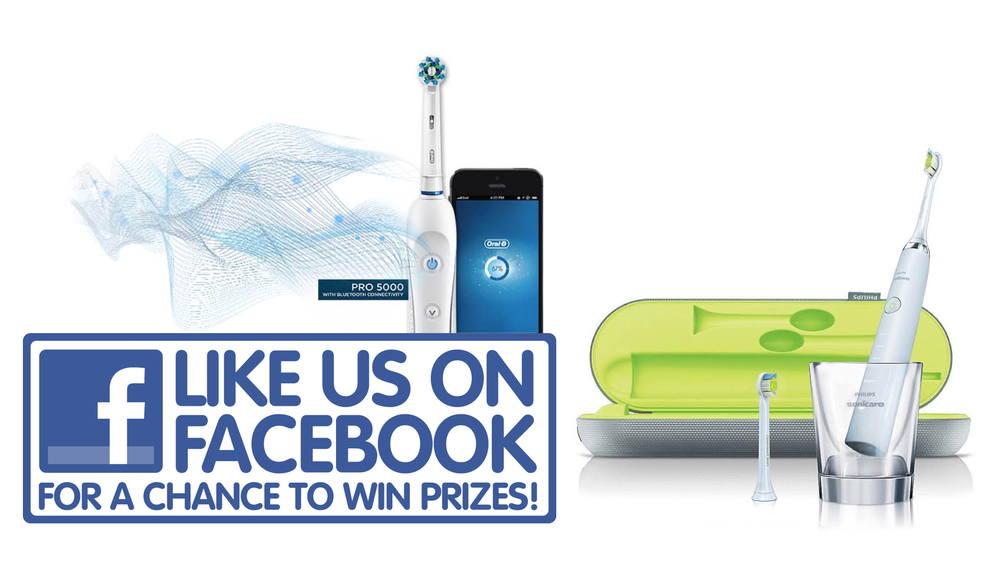 Do you have a Facebook account? If you do, we would like to invite you to visit Just Smiles Facebook Fan Page, where we share the latest dental news, our specials and much more. And "Like" it to enter the lucky draw. Top prizes include the newest Philips Sonicare Diamond Clean Electric Toothbrushes (Retail $299.99) and Oral-B Professional 5000 Series (with bluetooth connectivity) Electronic Toothbrushes (Retail $189.99). Winners will be announced in our next newsletter.
Once again, we here at Just Smiles would just like to say how grateful we are for all of our patient family! if you have any other questions, we are happy to help. Call us at 604-579-0117 or send us an email anytime at jsdentalclinic@gmail.com.