The perfect team — dedicated, passionate, caring!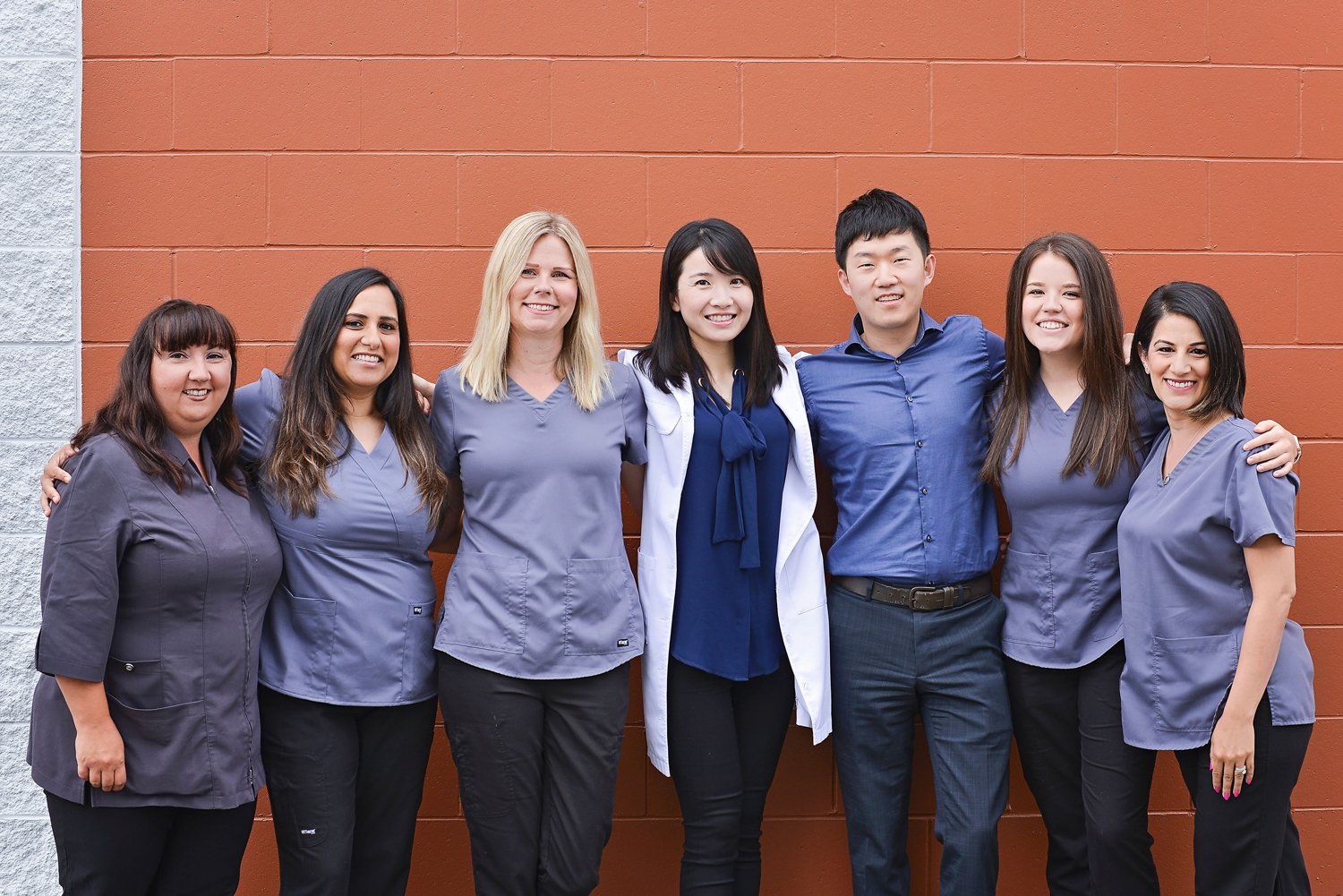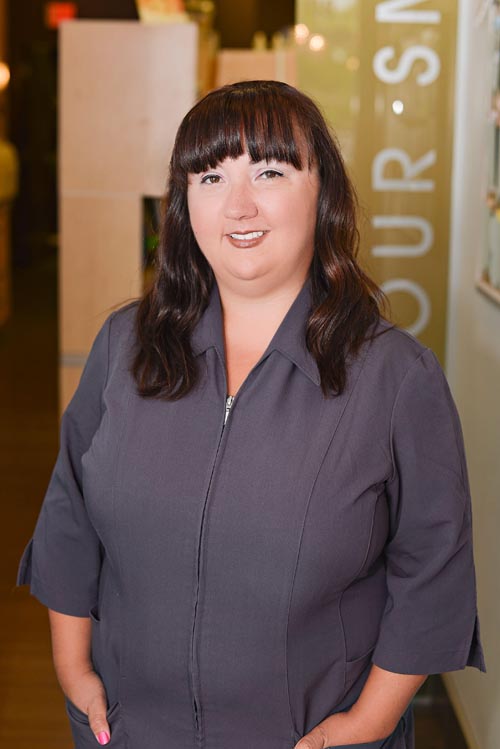 Lynn, Office Manager & Receptionist
Lynn has been part of the Just Smiles dental team for over ten years as the Office Manager and Senior Receptionist. Lynn is proud to be part of a team whose vision is to provide patients with outstanding care and customer service. She is the first friendly face patients will see when walking in Just Smiles!
Outside of the office she enjoys spending time with her husband, Francis and two children, Tyson & Camryn and reading.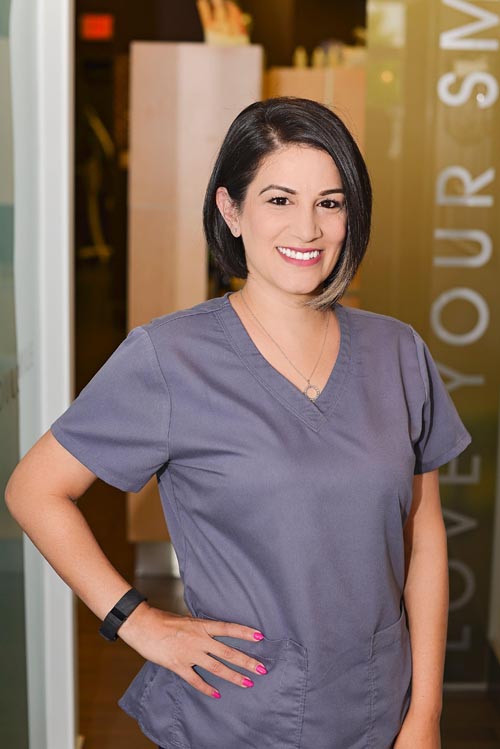 Nav, Clinical leader and Registered Dental Hygienist
Nav has been in the field of dentistry for over 15 years. She graduated with a diploma from the Dental Hygiene Program in 2005. Prior to becoming a hygienist, she practiced as a Certified Dental Assistant.
Nav enjoys working with the team at Just Smiles Dental and works hard to provide the best oral hygiene care to her patients. She loves interacting and building a rapport with her patients and takes pride in making their experience at the dental office a good one.
Outside of dentistry, Nav is a proud mother to 2 beautiful children, Summer & Cyrus. She and her husband enjoy travelling and cheering on the Edmonton Oilers as a family.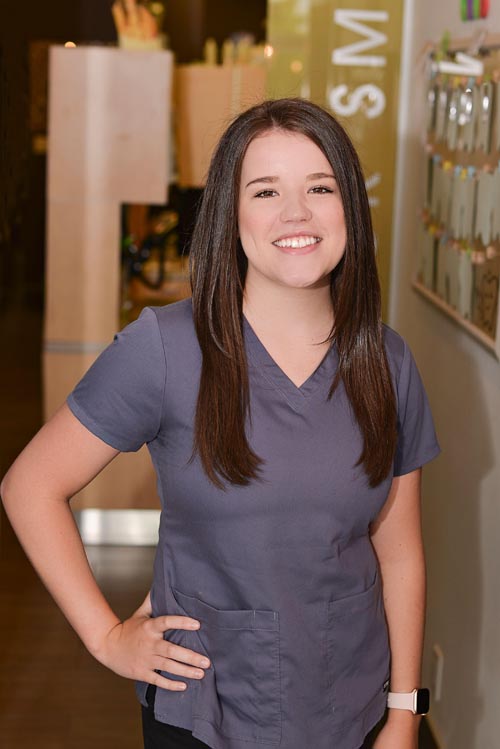 Demi, Certified Dental Assistant
As a recent graduate with honours from the certified dental assisting program at CDI, Demi joined our team in 2018. From a young age, she always wanted to work within the healthcare field, and working as a CDA allows her to provide the best care for her patients of all ages.
Demi is really excited to be starting her career at Just Smiles Dental along side a great dental team.
Demi resides In Cloverdale. She loves to stay active and explore the outdoors throughout the lower mainland. In her downtime, Demi's other hobbies include drawing and reading.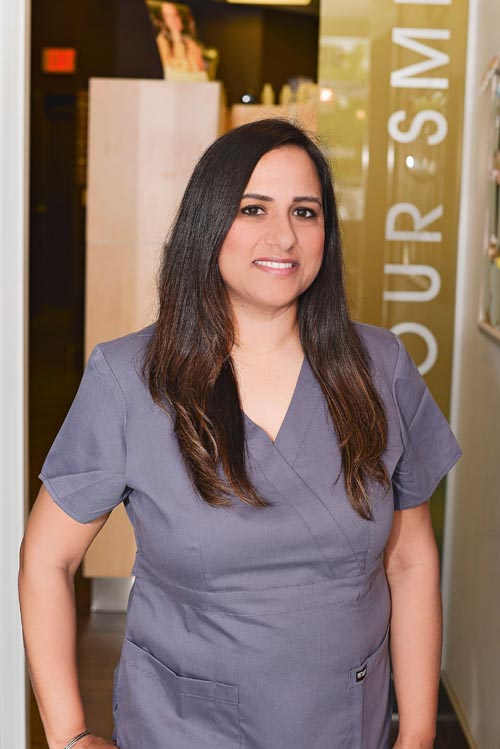 Nisha, Registered Dental Hygienist
Nisha has been a Dental Hygienist for over 9 years. She graduated with a diploma from the Dental Hygiene Program in 2010. She has been working at the office part-time for the past 2 years. She also works part time in the healthcare field at Surrey Memorial Hospital as a Unit clerk. Nisha really enjoys her job as a hygienist and working with the team at Just Smiles Dental. She loves to educate her patients on oral hygiene and tries to meet all her patients needs.
Outside of work Nisha has two beautiful children, Robyn and Ronik. Her husband, Hark and her enjoy spending time together as a family with their kids. In her spare time Nisha enjoys to read and spend time with her friends.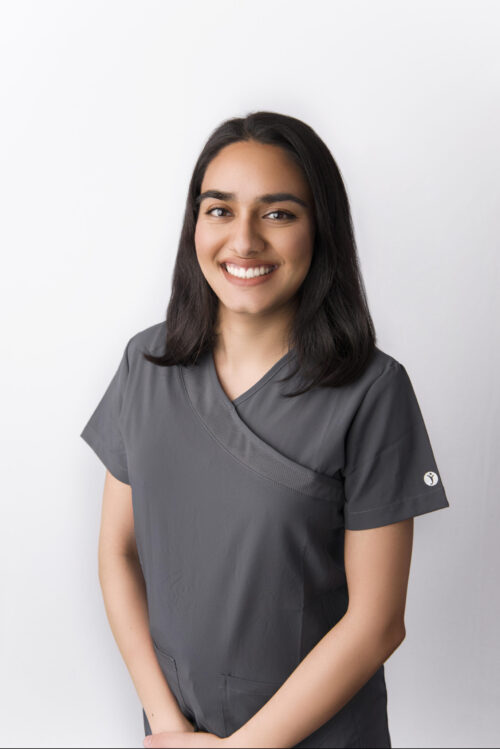 Jaspreet, Registered Dental Hygienist
Jaspreet achieved her dental hygiene diploma from Vancouver Community College and joined the Just Smiles team shortly after in September 2021. She has always had an interest in working in healthcare and dental hygiene fulfilled exactly what she was looking for. She is passionate about healthy living and educating clients on their oral health. Jaspreet enjoys meeting clients and with the help of the Just Smiles team, she is excited to provide you quality oral health care. Outside of the dental office, you will find Jaspreet staying active as well as spending time with her friends and family.